What is the interest of an autoresponder in your activity?
The autoresponder is a marketing tool used to maintain contact with your customers. Even if your customers are using more and more social networks, email still represents 35% of the audience (if not more). For any business, the use of an autoresponder is mandatory to win a new customer base, offer a loyalty program and sustain his business growth.
What is an autoresponder?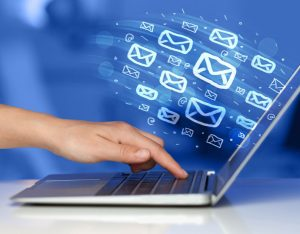 When setting up a business, you have to make yourself known to the public and develop a customer base. Since the spread of the Internet use, it is particularly important to have your own website to be known.
Unfortunately, a simple visit on a website is not enough to create the purchase decision. Indeed, it is necessary to maintain contact with this potential customer to be able to convince him to place the order thereafter. In order to maintain this contact, the autoresponder was developed.
An autoresponder is actually a software that is configured and activated to respond automatically – but in a personalized way – to people who are interested in your products or services. You determine the message to be delivered and the frequency of the email distribution and everything is done automatically.
If you have a base of a thousand email addresses to manage, you do not spend time answering them one by one. A single email template is enough for you to keep in touch with your many customers (new and old).
Why use the services of an autoresponder?
In Internet language, there are two main states. First, the traffic that is defined by the visits a user makes when he is visiting a website. Second, the quality of the visit when a purchase is actually made.
The problem with simple visits is that they bring nothing to the owner of the website. This traffic should indeed turn into a purchase or in other words (a.k.a. the conversion rate) to be able to make a profit. It is of course this crucial step that brings you benefits.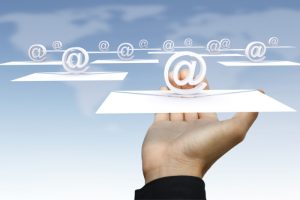 In order for the autoresponder to work, it is of course necessary to collect the email addresses of the future clients. Generally, the visitor is offered a gift as an incentive (ebook or video training) in return for leaving his email address. Once the registration is done, this email address is added to the mailing list of your autoresponder. You now have to program the content and the moment to send a welcome email to your new subscriber. It is then up to you to plan your communication campaign in order to maintain a close relationship with your customers and thus achieve loyalty.
Because a loyal customer is a customer who buys more easily and makes your advertisement around him there are many advantages to keep in touch with visitors to your site.
Thanks to an autoresponder, you can also promote regular offers to your customers or even give them special rewards. You can filter your customers based on the information you have collected in order to make better targeted promotional offers. By targeting and personalizing your communication, you multiply the effectiveness of your advertising campaign by 10.
In addition, if you have several product lines, you can develop each range according to each type of customer and in parallel. You will then determine the frequency of sending emails to the right recipients, all in a few clicks.
The autoresponder software offers you multiple options to customize and boost your email opening rate. You can include images, use different colors, and so on in order to perfectly fit the image of your company.
Conclusion : Should you use an autoresponder in your business ?
If you want to move up one notch with your online business, the use of an autoresponder will sooner or later be inevitable. So save a lot of time by starting today to take control of this tool that will explode your sales and dramatically increase the relationship with your customers.
We invite you to test one of the best two autoresponders listed below:
GetResponse – one of the most flexible, ultra efficient and in various languages autoresponder. Particularly useful for affiliate marketing.
Aweber – considered as the Rolls-Royce of the autoresponders, particularly reliable and perfect for online businesses.