A must-have autoresponder: AWEBER
The service of an autoresponder is almost unavoidable if you wish to establish a contact with your customers.
Aweber is considered the leader of autoresponders in the world. That's also what I would consider it my best autoresponder.
Thanks to all the innovative services and regular new features to make the autoresponder the top notch choice, Aweber fill all the needs of web marketers.
For web marketers dealing with other geographical markets, Aweber features the use of foreign accents which can make a real difference when communicating with foreign customers.
Eventhough the administration office is only in English, Aweber lets you send emails in foreign languages. Perfect if you want to work on overseas markets that are sometimes considered easier to deal with since there is less competition.
A short summary of the Aweber autoresponder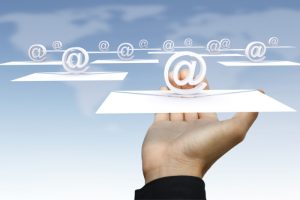 Aweber Systems, Inc. is a company created in 1998 with the mission to enable entrepreneurs to build relationships with their customers through emails meeting their expectations. Being able to customize their emails, entrepreneurs have an opportunity to increase their business automatically. Aweber is both effective at reaching new customers, building loyalty but also making a personalized follow-up.
By visiting the Aweber website, we find a sober website that offers the essential services. Do not be fooled by ths sober look because Aweber hides more than one trick in his bag. Indeed, it offers more than 700 templates. You will definitely find one (or more) that will perfectely fit the expectations of your customers.
Check this video below to discover how AWeber helps you work with email templates:
Email templates are available in HTML format to manage font size and shape as you see fit. Of course, you can insert images and very importantly, you have the opportunity to view your email before sending it. You can also attach pdf files to your emails which is very convenient for those who wish to stand out with the sending of an ebook.
A well-documented contact list via Aweber
For contacts, Aweber gives the possibility to save up to 25 custom data fields. It's up to you to decide what information you need, from name to age, geography and more.
Depending on the data received, you have the possibility to track unlimited and personalized messages sent. The reminders are made according to their treatment, depending on whether they have been deleted, refused and so on.
The contacts can be segmented according to predefined behaviors for example the products bought, the amount of the basket purchased, if the mail was opened or not, the pages visited, etc. Aweber delivers statistics on the different behaviors of the contacts. This gives you the opportunity to correct your campaign so that it fits and touches the customers on the right spot.
Aweber also allows you to import contact lists from other autoresponders which make the switch as easy as possible.

Regarding the delivery rate of emails, we can say that Aweber autoresponder is definitely at the top of the list.
In general, Aweber adapts to a wide variety of platforms such as WordPress, Cyfe, Paypal as well as various social networks and many others.
As a matter of fact, Aweber has made an agreement with email services (like Yahoo! Mail (Oath), Google Mail, AOL, …) so that emails sent through Aweber servers are not considered like spams since the receivers have dutifully agreed to receive messages the moment they added voluntarily their email address to a contact list.
Email campaigns can even be managed from your mobile phone thanks to the Aweber application. You can receive statistics or adjust sending schedules from your phone or tablet which is particularly convenient when you are on the go.
Aweber offers very complete services. You can follow trainings and tutorials to master the different features. In case of problems, the customer service is at your disposal.
All things considered, we can safely say that AWEBER is definitely considered like the BEST AUTORESPONDER on the market.
The first month of testing on Aweber is totally free.
Try it safely for 30 days via visiting AWEBER.com.